So, I got this itch to get a fox sweater after seeing some advertised on multiple places only to be let down.
So, I decided to go with my creative side and Create My Own!
So, here is my own original Fox Stole Sweater...
Read the story behind the process in my
Top Secret Thrift Journal.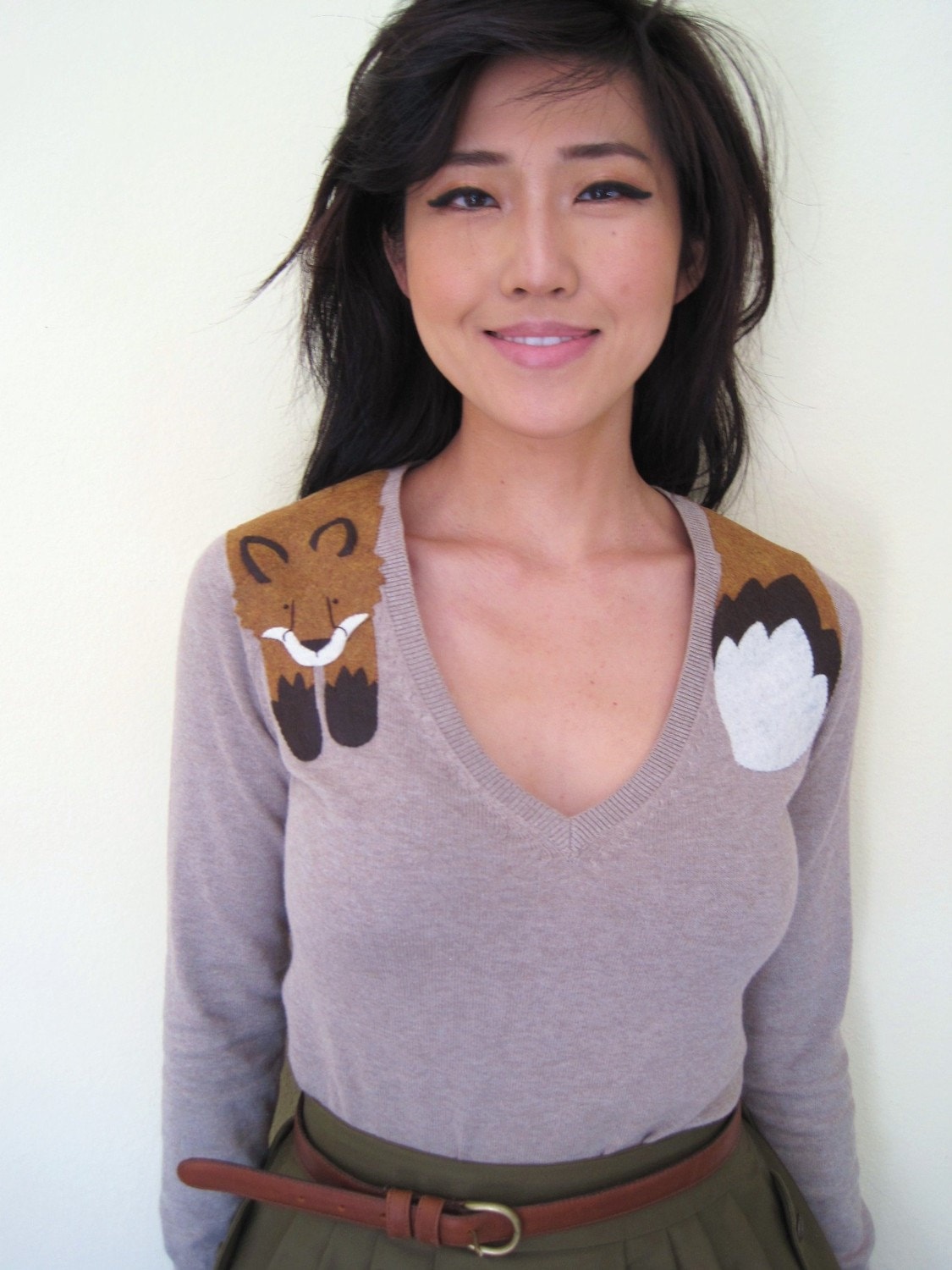 This beautiful lady made me want to create my own foxy stole sweater.
Her sweater is from Etsy store DandyRions
http://www.etsy.com/shop/dandyrions?ref=seller_info
A closer view of the sweet sweater
These ideas are from TabbyAnny's Thrift Secret Journal.
To see more, visit here...
http://thelostsocklife.blogspot.com/2013/01/the-art-of-smart-thrifting.html