As an artist, I view my hair as an ever changing canvas attached to my body. I have Art ADD, so I cannot sit still for long without doing something creative. When I don't feel like drawings, sewing, crocheting, writing... or whatever else, I experiment with my hair.
I love long hair, short hair, dark hair, light hair, straight hair, curly hair...
(take a breathe)... I love hair of any kind.
Since I lived the first 4 years of my life with whispy nothingness
I am trying to make up for it now.
(evidence below)
Some various styles/colors I have experimented with over the years...
A lot of the times, I can't decide what I want to do to my hair.
Like when I couldn't decide whether to go black or not...
See past post...
http://tabithaannthelostsock.blogspot.com/2012/10/black-bob-job.html
So, I pull it back, take a picture, and go to
http://www.clairol.com/en-US/virtual-makeover
This helps me decide what cut and color would work for my face.
It is totally fun...
Even my daughter has fun!
Here are some hot heads of hair that ever inspire me...
Ashlee Simpson
I think I admire her gutsy hair moves the most because she changes all the time.
I think she has "hair ADD" just like me.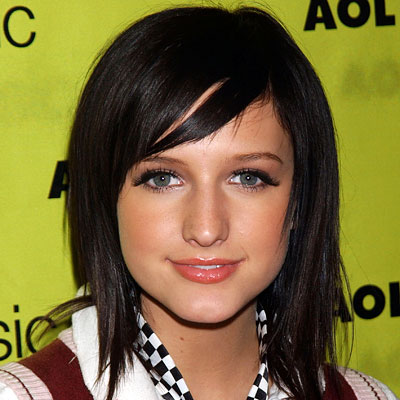 Skunkboy Creatures's Katie
One Fine Frenzy's Alison Sudol
Keiko Lynn
http://www.keikolynn.com/